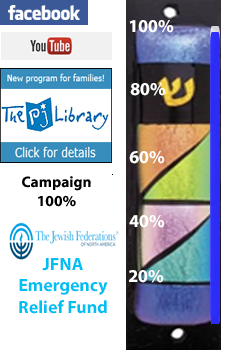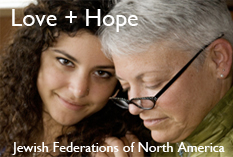 Premieres Sept. 18, 20 and 21, 2022 at 8 p.m. on WPBS TV / PBS Video App

"The U.S. and the Holocaust, A film by Ken Burns, Lynn Novick & Sarah Botstein," a new three-part documentary directed and produced by Ken Burns, Lynn Novick and Sarah Botstein, explores America's response to one of the greatest humanitarian crises in history.

Inspired in part by the United States Holocaust Memorial Museum's "Americans and the Holocaust" exhibition and supported by its historical resources, the film examines the rise of Hitler and Nazism in Germany in the context of global antisemitism and racism, the eugenics movement in the United States and race laws in the American south. The series, written by Geoffrey Ward, sheds light on what the U.S. government and American people knew and did as the catastrophe unfolded in Europe.

On WPSU, each night at 8:00 and 10:15pm. Each session is 2 hours

Sunday, September 18, The Golden Door ( Beginnings- 1938)
Tuesday September 20, Yearnings to Breathe Free (1938-1942)
Wednesday September 21, The Homeless, The Tempest Tossed (1942---)

From the Museum of Jewish Heritage:

Join us for the timeless Jewish tradition of going to the movies on Christmas Day.

This year, we'll screen Yentl, the iconic 1983 musical based on Isaac Bashevis Singer's short story "Yentl the Yeshiva Boy." The film stars Barbra Streisand as a young Jewish woman in eastern Europe who disguises herself as a boy in order to pursue her passion for studying the Torah.

The film will be available to stream from Friday, December 24 through Sunday, December 26. Only viewers in the United States will be able to access the streaming platform. Click here for the link.

Last year, more than 10,000 households tuned into for our 26th annual, but first-ever national and virtual ADL In Concert Against Hate. This year, we will again gather virtually and invite you to join us in lifting up inspiring stories of courage and compassion to empower us all.

Registration is free! Please consider adding a donation to your registration. All donations help move the needle in our shared fight against hate. Your partnership and support enables ADL to continue to carry out our work fighting antisemitism, racism and all forms of hate.

Click here to register for this free virtual concert.




On Sunday, November14, 2021, at 7pm, the Greater Altoona Jewish Federation is pleased to present its third Zoom Adult Education webinar this year, "Israel Elections and Government Politics."

Our speaker, Matt Evans, has offered to share his insights on the recent leadership changes in Israel and the effect of these changes on Israeli society.

Please email the Federation to request the Zoom link.

Join Us in Commemoration of Squirrel Hill

Register for a free live virtual book talk with Mark Oppenheimer and Liel Leibovitz, co-hosts of Tablet Magazine's Unorthodox Podcast, the leading Jewish podcast on iTunes. Unorthodox is a smart, fresh, fun weekly take on Jewish news and culture with tens of thousands of loyal listeners.

Join Mark and Liel on October 27th at 12PM EDT to discuss Mark's new book Squirrel Hill: The Tree of Life Synagogue Shooting and The Soul of a Neighborhood, and the impact that tragedy has had on American Jews and the world.

Bill Wallen will be presenting:

Moses and the Exodus- Inspiration for America,

on Sunday, October 24, 2021

Tapestry brings together hundreds of people from diverse ages and backgrounds, learning styles, and interests for a weekend of learning, and inspiration. This year Tapestry will have both an on-site and virtual program, welcoming a wonderful selection of speakers from our own San Diego community and beyond

Beyond "Freedom from", we will consider "Freedom for"- the responsibilities that came with liberation. We will examine how these freedoms inspired the Pilgrims in their journey to the New World, the Founding Fathers in the creation of a new nation, American slaves during the Civil War, and those fighting for civil and voting rights in the 1960s.

August 2021 Updates and Programs
Never Now Summit November 7-9, 2021

WEBINARS

ISRAEL SERIES ON THE ISRAELI-PALESTINIAN CONFLICT:
WHERE DO WE GO FROM HERE?

Understanding the Recent Hostilities with Israel and Hamas
and its Implications for Israel's Future

Thursday, June 3 - 3:00 PM EDT

More than 4,000 rockets were launched from Gaza into Israel recently. Why did these aggressions take place at this time? What does this mean for peacemaking efforts, including a two-state outcome, and coexistence? As it works to form a new government, where does Israel go from here?

Click here for more information and to register

Sunday, June 06, 2021

5:30-7:00 PM ET

The Women's Rabbinic Network (WRN) welcomes our friends, supporters, and colleagues to join us for this special celebration of five decades of women in the rabbinate!




Kicking off a year of commemorations, we will honor Rabbi Sally Priesand's boundary-breaking 1972 ordination and the impact of all women rabbis. We will also mark the numerous ways this historic accomplishment continues to inspire Jewish leaders of all identities.




Access to the virtual Jubilee Inaugural is $50. Your purchase will enable the WRN to continue the crucial work we are doing in supporting rabbis and advocating for women rabbis and all people. To learn more about the WRN, visit our website

[womensrabbinicnetwork.org].